About US
Fun riding adventures begin with Aniioki
Our Story
The founder of aniiokiebike came from a large family of 5 children. Not being valued among so many children and used to receiving broken toys from his siblings, he received a gift from his father on his 10th birthday: a bicycle. The moment he got on the bike, he felt more comfortable and happy than ever! This began a life inseparable from his bicycle...
After graduation, he turned his love into work and put all his passion into the bicycle industry, during which he came into contact with electric bikes and founded his own e-bike manufacturer. Thanks to COVID-19, people were showing increasing interest in buying e-bikes when taking public transportation, and the founder realized that the industry lacked electric bikes that were both affordable and reliable. So the founder and his team wanted to provide our customers with high quality e-bikes at a more affordable price and successfully created ANIIOKI ebike, ANIIOKI is fully committed to developing and manufacturing the most innovative products in the e-bike industry to make riding fun.
We have a professional design and R&D team that balances aesthetics and practicality in the development process, so our bikes are suitable for cyclists of all ages (except minors) and easy to get a high-quality riding experience when using ANIIOKI electric bike.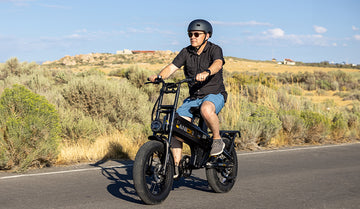 Our Community
We are a passionate team, welcome to witness the growth of our community, which will share a lot of knowledge about electric bicycles, problems with the use of electric bicycles, the latest product launch notices, and internal discount prices, etc..
Aniioki Ebike Club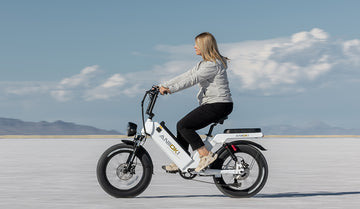 Our Mission
It is our mission to use our industry leading, eco-friendly bicycles to transform urban mobility. In doing so, we will reduce the carbon footprint, reduce traffic and create a better urban lifestyle. At ElectroBike, we help businesses and individuals alike live healthier and happier while doing something positive for our planet.