Great Outdoor Companion
The battery of the multifunctional e-bike ensures that you can charge your outdoor equipment anytime, anywhere. Easily enhance your camping and barbecue experience.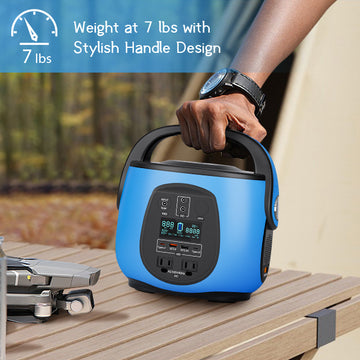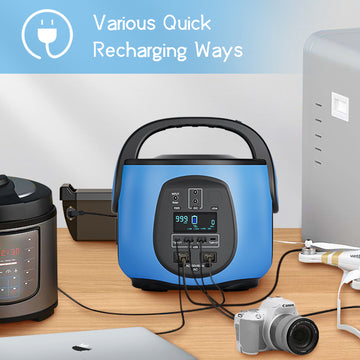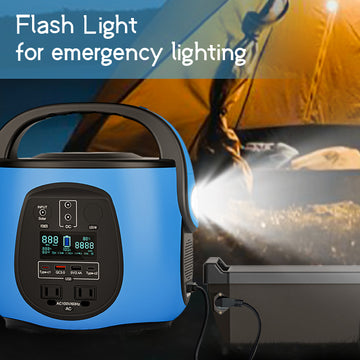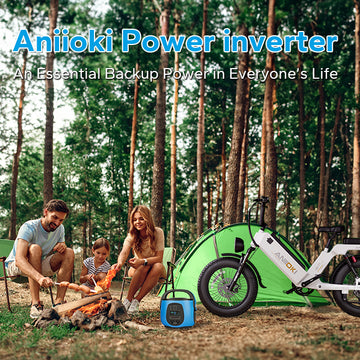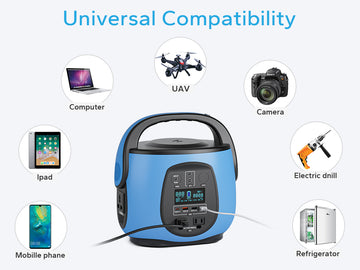 Multiple Charging
Multiple AC outlets and additional USB ports are provided to charge mobile phones, lights, and cookers at the same time to help with the life of outdoor cycling.
Specification
Type-C1 Output parameters: PD 100W
Type-C2 Output parameters: PD 20W
USB-1 Output parameters: QC3.0 20W
USB-2 Output parameters: 5V 2.4A
DC Output parameters: 12V/8A x 2 (Plug #5.5 x 2.0mm)
DC Input Charging: 18-36V/5--8A (the maximum power of the solar panel cannot exceed 300W).
External power supply, airline plug (custom input port): 54.6V/30A.
AC Output (×3): Total power 1000W (Peak 1500W) (US/Japanese)
Illuminate Your Path:Our inverter is equipped with a powerful built-in flashlight, ensuring you never stumble in the dark.
Versatile Lighting:Say goodbye to dimly lit spaces! Our reading lights provide ideal lighting for camping, caravanning and night time activities, enhancing your overall experience.
There are six main protection measures for an inverter: short circuit protection, over-temperature protection, over-load protection, low voltage protection, over-voltage protection, reverse polarity protection.
A built-in silent cooling fan will effectively rotate at a different speed according to power load and temperature. Fan net cover prevents small animals from flying into the machine.
Application
This 1000W modified sine wave inverter is ideal for Aniioki Electric bikes, mobile phones, cameras, computers, game machines, drones, and other electronic products, and a small fan, a small refrigerator, camping lighting, inflating the air bed, driving outdoor small power appliances, etc.
Basic Specifications
Net weight: About 2.5KG
Product Size: L274mm*W270mm*H170mm